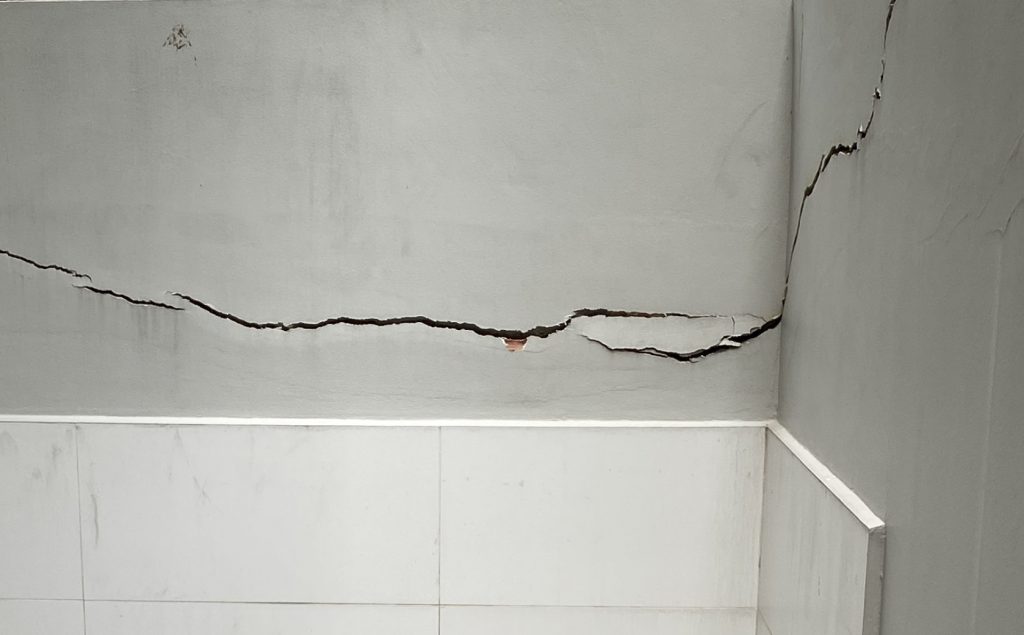 Building structures move all the time. These movement can be caused by defects, ground movement, decay of building material etc. If building structure unable to accommodate this movement, structure cracking is likely to occur. If untreated, it can affect integrity, safety and stability of the structure.
Generally, structural cracks are wider than 3 mm in width and usually easy to identify. As a matter of fact, they can take on many shapes and sizes i.e. horizontal, vertical, diagonal, or appear like a staircase in foundation blocks.
Often, structural cracks are accompanied by problems on the inside of your properties such as sloping floors and moving objects e.g. doors and windows that have difficulty closing.
Hence, Structural cracks must be addressed immediately. Whereas for non-structural cracks, they should be monitored and repaired, so that they don't get worse.