Waterproofing Singapore Services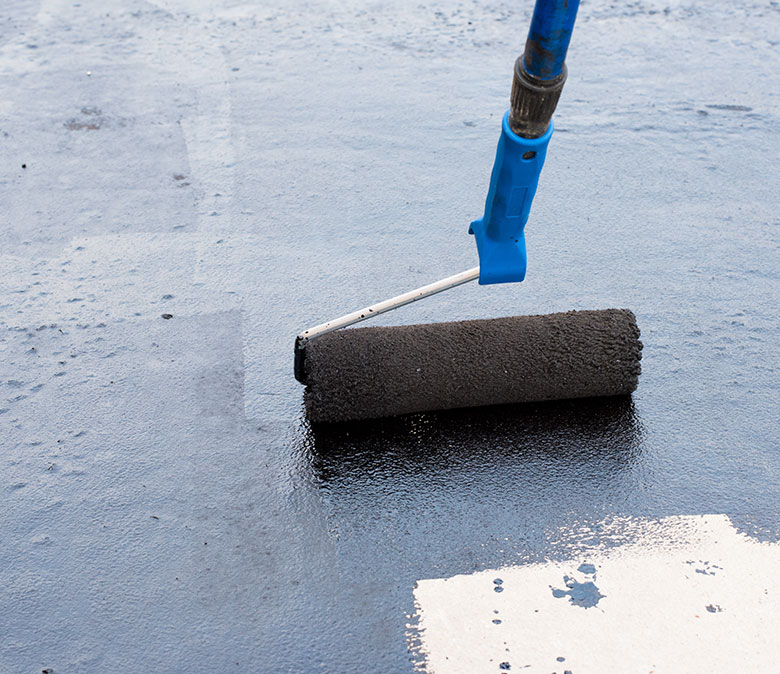 We offers two type of roof waterproofing system, acrylic waterproofing membrane and torch-on membrane.
---
Acrylic Waterproofing Membrane Using joint-free and seamless membrane which can cope with any roof details. This is a desirable solution that will allow you to restore your flat and pitched roofs and balconies; avoiding costly replacement of substrate.
Torch-on Membrane It is sometimes also referred to as rubberized asphalt and is the most common type of roofing to be used on flat roofs. The asphalt is melted onto the roof using a torch creating an impermeable roof. It is ideal for flat roofs because of the protection torch applied roofing it offers from rainwater that might collect on the surface.
Waterproofing Repair Specialist
We offer cementitious waterproofing membrane solutions combined with our high quality workmanship for structural and wet area waterproofing.
---
Cementitious Waterproofing Cementitious waterproofing membrane comprises a mix of dry cement sand, and liquid latex. The materials are mixed on construction sites resulting in a relatively thin, cementitious liquid that can be brush or roller onto different substrates. Cementitious waterproofing membrane can be applied inside buildings and basements to walls and floors, systems can equally be used on larger exterior structures such as bridges, water-retaining structures and for the water tank of buildings.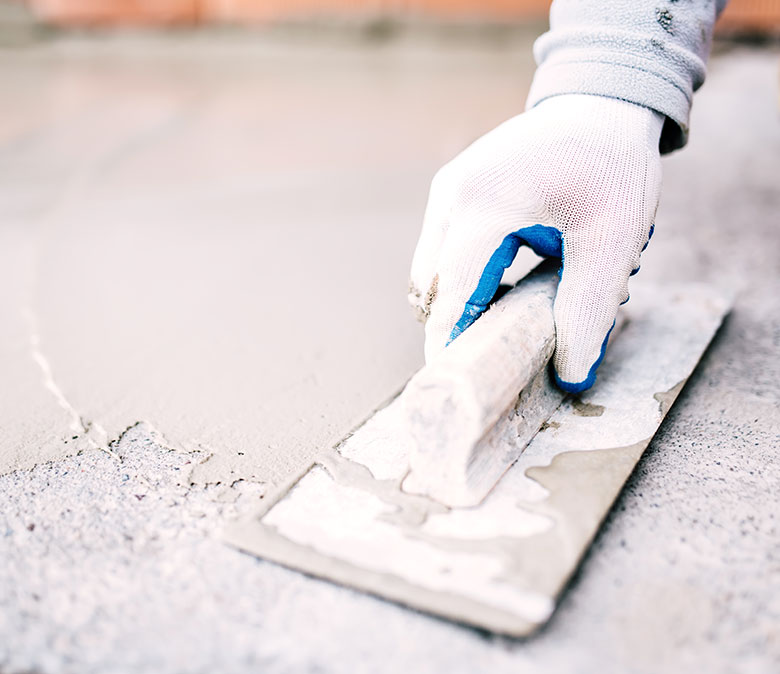 Flooring System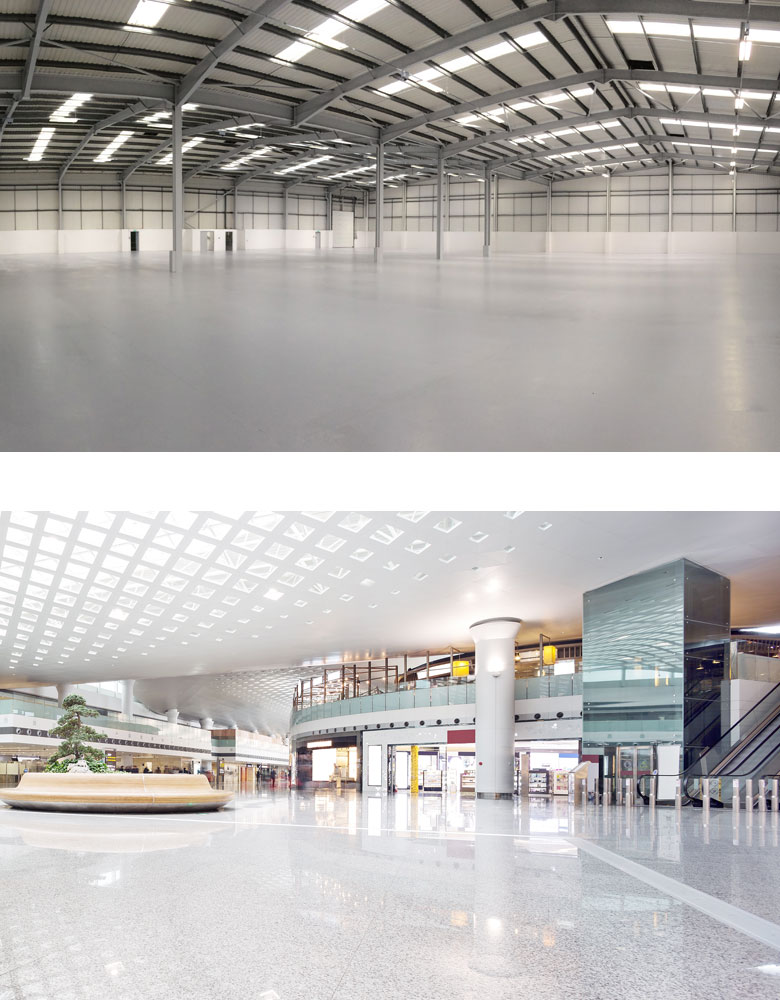 We offer different flooring systems for both industrial and commercial facilities.
---
INDUSTRIAL FLOORING
Heavy Duty Epoxy Mortar Suitable for heavy duty environment such as carpark, manufacturing facilities, warehousing and production lines. It offers high chemical, slip and thermal resistance.
Epoxy Resin Mortar Suitable for medium duty environment such as light manufacturing facilities, production lines and assembly area. It offers excellent thermal, chemical and slip resistant properties.
Self-Smoothing Epoxy Suitable for medium duty environment such as clean room, laboratories, packing areas, assembly area and light manufacturing facilities. It offers excellent thermal, chemical and slip resistant properties.
Polyurethane Suitable for environment such as food manufacturing, processing and packaging facilities. It offer excellent thermal, chemical and slip resistant properties.
Anti-Static Epoxy Coating Suitable for environment that require anti-static such as electronic related manufacturing facilities.
COMMERCIAL FLOORING
Commercial Epoxy Resin Suitable for environment such as shopping malls, airports, schools and hospitals. It offers excellent slip, skid and scratch resistance.
What Is Waterproofing
Protect your building and surfaces for a long period of time from water with our smart constructive solution. Waterproofing or water resisting is a process of enveloping on building surfaces with the use of membranes and coatings to protect structure and objects.
Types Of Waterproofing
An Array Of Methods To Safeguard The Structures With Ultra Super Protective Film Coat
Cementitious Waterproofing Creating a barrier to water and moisture with cement-based polymer coating.A rigid or semi-flexible waterproofing for internal wet areas. Their outstanding resistance towards long-term weathering, good scratch resistance and load-bearings are much higher.
Liquid Waterproofing Membrane A thin but highly durable coating of polymers, safeguards the building for long duration. Comparatively more flexible, easy to use, seamless and applied over all areas are the unique elements. These liquid waterproofing membranes are applied using spray, roller or trowel.
Bituminous Coating An excellent adhesion to surfaces especially as concrete foundations. It increases life expectancy of the surface coated. The definition of flexibility and protection against water is defined. With the amalgamation and influence by the polymer grade and reinforcement of the fiber.
Bituminous Membrane Stand's ahead with its tensile strength and durability, perfectly suitable for low-sloped roofs. It comes with a combination of self-adhesive membrane for shelf life as bonding properties of the membrane reduces with time and torch on membranes to protective screed to prevent puncture of the membrane
Polyurethane Liquid Membrane Sky-highed toward flexibility and sensitivity towards moisture content pressure. Quickly resist ponded waters and rainfalls. Seamless to encapsulate the area covered and maintain it. Polyurethane liquid membrane is made up of base and reactor of specific design ratio to afford a fantabulous result
How Allstar Waterproofing Are Different From Others
Easy Installation An effortless installment of coating with varied services are possible. We enable of waterproof system system, depends upon specification and suitability
Environment Friendliness Our resistive reinforcement system builds a protective shield to the surface to fight against moisture or water droplets in an environment friendly manner.
Excellent Adhesion Life expectancy of the building is extended, with fine coating of water-proof system.
Security A peace of mind for the building owner on installing a robustive, multi-layered waterproofing system enforces security of the building
High Resistance Without puncturing of roof coverings and surfaces, an extreme resistant variants are applied to the needs of the surface.
Why Choose Us?
Dedicated People Around Young, dynamic and swiftly working team focuses on services offered in the best manner. We reinforce your buildings with protective shields.
Responsive We are prompt towards communication as we prefer best acknowledgments and respond to the customers queries regarding our services. We strengthen our bond with the clarity in communication
Committed to Quality We are guaranteed to provide utmost best services on waterproofing service on surface with varied types of it. Our services are totally a premium quality that is reliable, durable and robust with fine finishing works.
Focus on Fineness Neat & polished finishing of surface with waterproof coating service is our trademark. We proudly roars it. We work as per the needs of the surface and type of the coating it requires and that's how we afford finest result.
Proactive To retain and support our customers in an advanced manner, our team put efforts on the perfect solution in a proactive way for the betterment of the buildings.
Satisfaction Guaranteed Our customer satisfaction is the secret behind our triumph. So by taking note on their feedback will make an extra mile to satisfy our customers in a full swing.
Services We Offered
General Waterproofing Service
Specialized Waterproofing Work
Finest Waterproofing Work
Coating Service
Painting Services
Repair Services